Get A Clean Office With Pimlico Cleaners SW1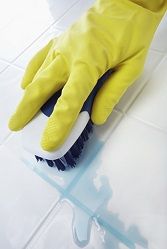 Keeping your office clean, tidy and sanitary is necessary to promote a good work ethic amongst staff. Nobody likes to work in a cluttered or dirty environment and having a clean office will also help to turn your place of work into a happy, relaxed and stress-free place. It's easy to lose paperwork or important documents if you aren't keeping your office well-organised and tidy, which can make you and your company seem unprofessional. Getting your office as clean as you might like can be a problem if your current Pimlico office cleaning company aren't providing the level of cleanliness that you expect, or if you don't use a cleaning company at all! At Pimlico Cleaners we pride ourselves on our speedy yet thorough Pimlico office cleans. We hire only the best staff so that we can provide you with the best cleaning services available for you and your office. Call us today on 020 3540 7836 for more information or to get a price quote for your office or offices.
Pimlico Office Cleaning Service With A Difference in SW1
In a busy work environment like your office, it doesn't take a lot for bacteria to make its way around. Bacteria in the workplace can contribute to the spreading of illness and disease, which can have a direct affect on the attendance of your employees and therefore on the efficiency of your business. Our team of SW1 office cleaners are experienced when it comes to battling with germs, which means we're able to sanitise your office to an extremely high standard without getting in the way of the way you run your business! Computer keyboards, telephone headsets and even your computer mouse can harbour a lot of bacteria and germs, especially if these are items frequently used by many different people. We work to get your office as germ-free as possible by sanitising all surfaces and office appliances to make sure we're protecting both your equipment and your employees.
Our company use only the best and most efficient equipment to get your office looking and running as smoothly as possible – we're ready, willing and able to tackle all of your SW1 office cleaning needs, from vacuuming your carpets to dust-busting your computer fans to ensure your office tools are running as well as they can. There are no jobs too big or too small for our Pimlico office cleaning company, so why not call us today for more information? 020 3540 7836.
Choose Pimlico TrustworOffice Cleaners Company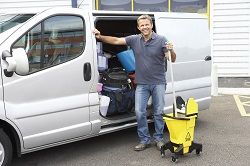 At Pimlico Cleaners we strive to bring you the most professional and thorough office clean possible for an affordable price that isn't going to break your budget. Our experienced W1 office cleaning teams can't be beaten when it comes to the level of professionalism and quality of clean they can provide for you and your office. If you're looking for a more thorough and efficient cleaning team for your office then give us a call today!
Our company work with only trustworthy and experienced cleaners, which means that our SW3 office cleaning staff are guaranteed to impress you with our wealth of knowledge and ability to give your office a speedy and yet thorough clean. Whether you're looking to hire a regular cleaning service, or if you're just looking for a one-off W1 Pimlico office clean, our company is here to help you with all your office cleaning needs. Why not contact us today to see how our company can help you get your office – or offices – into shape? 020 3540 7836.
Save
Save