Professional Carpet Cleaning SW1 With Pimlico Cleaners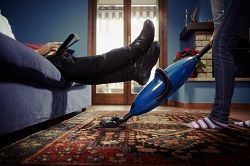 No matter how hard you try, sometimes the only way to get your carpets looking, feeling and smelling as good as new is by hiring a professional Pimlico carpet cleaning team to do the job for you. Dirt, grime and mud can all be tracked into your carpets very easily and quickly, but sometimes removing the offending stains can be a nightmare! If you struggle to get your carpets clean and you're looking for a reliable Pimlico carpet cleaner, look no further than Pimlico Cleaners. We're here to provide you and your home with a speedy yet thorough SW1 clean that's guaranteed to get your carpets looking and feeling fantastically clean, all without being too expensive. Give us a call today for more information and for a quote on 020 3540 7836.
It's easy for your carpets to become dirty over time, as your house probably sees a lot of traffic. Pets, young children and guests can all contribute to the state of your carpet, but without regular professional cleaning your carpets can become stained, damaged or odorous. Dirty and unsanitary carpets can make your home look dingy and unclean, and can also help to spread bacteria around, which could make you or your family members ill. Even if you regularly vacuum and even deodorise your carpet, you still aren't getting to the dirt trapped deep in the fibres of your floor. Only a professional and deep carpet cleanse will keep your floors looking and smelling fresher for longer, whilst at the same time battling bacteria – a professional carpet clean can even improve the longevity of your carpet, so contact our SW1 carpet cleaning company to find out how we can help you.
Our company work with only the friendliest most professional W1 carpets cleaners, which means we're able to provide you with the best Pimlico carpet cleaning teams for you and your home. We use only the most effective and most efficient equipment to get your carpets sparklingly clean with our unobtrusive and speedy cleaning services. Our W1 professional cleaners are used to dealing with hundreds of different types of carpet, which means we're able to provide the best care and coverage for your home. Removing stains can be difficult if you aren't sure which products are going to work and which products are going to damage your carpets. If this is one of your fears then why not hire in the experts to get the job done quickly, easily and as stress-free as possible?
Carpet Cleaning Company with the Best Prices in Pimlico, SW1
We aim to offer competitive and affordable prices for a fantastically deep and thorough Pimlico carpet clean. Whether you're looking to hire a regular cleaning service, or if you're just looking for a one-off carpet clean you need not look any further than Pimlico Cleaners. We offer some great prices for our unparalleled services, so speak to us today on 020 3540 7836.
Whether you're looking to spruce up your old, tired and worn-looking carpets and rugs, or if you're battling with unsightly and seemingly impossible to remove stains, Pimlico Cleaners SW3 cleaners are here to lend you a helping hand. Don't waste your precious time slaving away over your stained and dirty carpets and call us instead – our expert knowledge and cleaning techniques combined with the best carpet cleaning equipment available means you'll have your carpets and rugs looking as good as new in no time at all. Call 020 3540 7836 now for more information!
Save
Save