Expert Upholstery Cleaning SW1 From Our Pimlico Professionals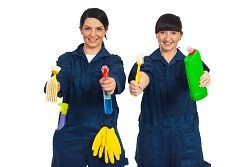 Getting tough stains out of your upholstered furniture can be quite difficult if you aren't an expert at stain removals. Even if your upholstery is just looking tired and grubby, cleaning it effectively without causing any damage can be quite a task, especially if your furniture is upholstered in delicate or pale-coloured fabrics. If you're looking to give your upholstery a much-needed deep clean then look no further than Pimlico Cleaners. Our professional Pimlico upholstery cleaners will make quick work of any cleaning tasks you might have, no matter how stubborn a stain may be or how dirty your upholstered furniture might be looking! Speak to one of our advisors today for more information about the services we offer and our prices. You can contact us now on 020 3540 7836.
An Approachable And Affordable Upholstery Cleaning Company in SW1
You might think that your tired-looking upholstered furniture needs re-upholstering or even totally replacing to get your home looking as good as it once used to, but hiring a SW1 professional upholstery cleaning service can help to make your furniture look as good as new. You might clean your upholstery regularly, but only a deep and professional clean is going to get your furniture looking as fantastic as it should. Our expert Pimlico upholstery cleaners are available to remove stains, dirt, grime and get your upholstered furniture smelling brilliantly clean, without breaking the bank. If you're struggling under the pressure of household chores then why not hire in the experts to help ease the stress?
A W1 professional upholstery clean isn't just going to spruce up greying or tired-looking furniture, it's also going to help the constant battle against bacteria in your home. No matter how often you clean your furniture, there's nothing that can compare to a thorough and deep SW1 upholstery clean to get your furniture as bacteria-free as possible. The latest equipment and expert knowledge provided by our company means you're going to be getting the most for your money.
Specialist Pimlico Upholstery Cleaning Services To Meet Your Needs
From sofas to armchairs, if it's upholstered furniture you want cleaning then Pimlico Cleaners is here to help you! Armed with the best equipment available, and with a wealth of knowledge, our expert W1 cleaning teams can solve all your upholstery problems. Whether you can't find the time to get your home in tip-top shape, if you just can't seem to shift those awkward and stubborn stains or if you're tired of your furniture looking old and grey, there is no job our SW3 upholstery cleaners can't tackle!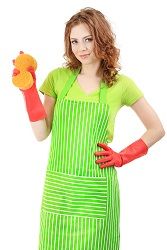 Our company offers a friendly, professional and thorough cleaning service whilst still remaining very affordable. We're able to offer you competitive prices for a SW3 cleaning service that's unparalleled. Why compromise on quality when you can have the best of both worlds? We provide a thorough, efficient and speedy clean, every time – whether you're looking for a regular service or just a one-off clean, we'll definitely be able to cater for you and your upholstery. Our cleaners use only the best equipment and the most effective techniques to ensure you're getting the best possible clean for your money. We pride ourselves on our efficiency and our speedy but successful cleans – we're sure you won't be disappointed! Our cleaning staff are ready to tackle all of your upholstery cleaning needs so call us today for more information on 020 3540 7836 – see what we can do to help you!


Save
Save